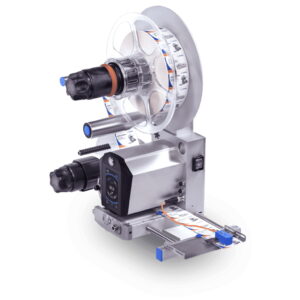 TRACE Service Company is your premier provider of HERMA labeling equipment services in North America. We offer new and used equipment, parts and service, including factory refurbished equipment, for the HERMA 400 + 500 label applicators. HERMA systems we provide and service include models 132HC, 132M, 152A, 152C, 362E, 362E TE, 452C, 552C, + 652A.
The HERMA 500 Series, HERMA's top of the line labeling equipment, has recently been upgraded and includes a variety of streamlined features for ease of use and increased production capabilities for any industry.
The new HERMA 500 Series labeling equipment now enables code-enabled upgrades, to allow for more flexibility and easy adjustments for changing business environments, without the need for service appointments. This is in addition to the HERMA 500 Series already solid features: stopping accuracy of +/- .008", speeds of up to 600 feet per second, Ethernet connectivity and compact size.
Its unmatched versatility is suitable for all industries, and customizable for industry-specific requirements. You can have everything you need with the HERMA 500 Series…speed, precision, usability and reliability!
You can view case studies of HERMA labeling equipment and testimonials from satisfied business customers on HERMA's LinkedIn page here.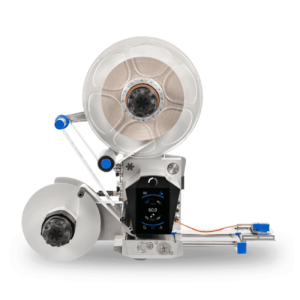 About HERMA Labeling Equipment
HERMA labeling equipment includes a variety of labeling solutions for every industry, including wrap-around, two-side, top-bottom, and seal labeling. Their labeling equipment can be customized for a variety of industries, including chemical products, pharmaceuticals, food, cosmetics, household items and more.
The HERMA company, founded in 1906, is today one of Europe's leading manufacturers of self-adhesive technology. They are dedicated to labeling solutions in the form of self-adhesive materials and superior labeling equipment. Herma has recently consolidated their business enterprise in a single facility to increase their production capacities and neutralize their carbon footprint.
TRACE Service Company carries HERMA labeling equipment because of their reputation for quality and reliability. Reach out to us today and tell us about your business labeling needs, and let us show you the right equipment to keep your labeling process simple and your production solid.